Share This on Twitter!
This is a chance to win a chance to visit a wetlands location anywhere in the world!
A
wetland
is a land area that is saturated or flooded with water either permanently or seasonally.
The Convention on Wetlands, also called Ramsar Convention, an international governmental treaty that provides the framework for national and international cooperation for the conservation and wise use of wetlands and their resources, has named six locations in the Philippines as wetlands of international importance.
These are Olango Island in Lapu-Lapu City, Cebu; Naujan Lake National Park in Oriental Mindoro; the Agusan Marsh Wildlife Sanctuary in CARAGA Region; Tubbataha Reefs National Marine Park located in the middle of the Central Sulu Sea, about 150 kilometer southeast of Puerto Princesa; the Puerto Princesa Subterranean River National Park in Palawan; and the Las Pinas-Paranaque Critical Habitat and Ecotourism Area.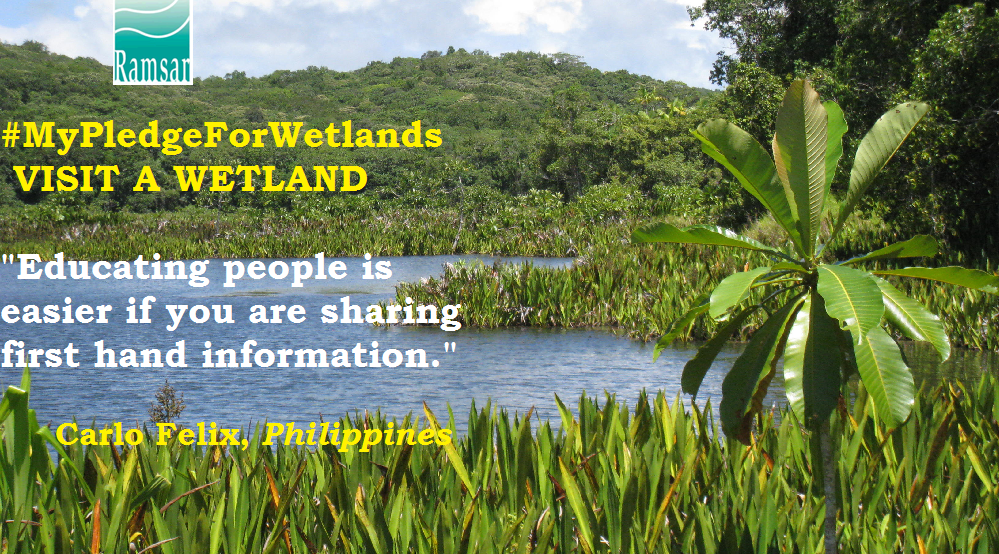 To join, you must be aged 15 to 24. Snap a picture of a wetland in the country between February 2 and March 2 this year.
Marshes, ponds, lakes, fens, rivers, floodplains and swamps are examples of inland wetlands while saltwater marshes, estuaries, mangroves, lagoons and even coral reefs are among some kinds of coastal wetlands.
You have until March 2, 2015!